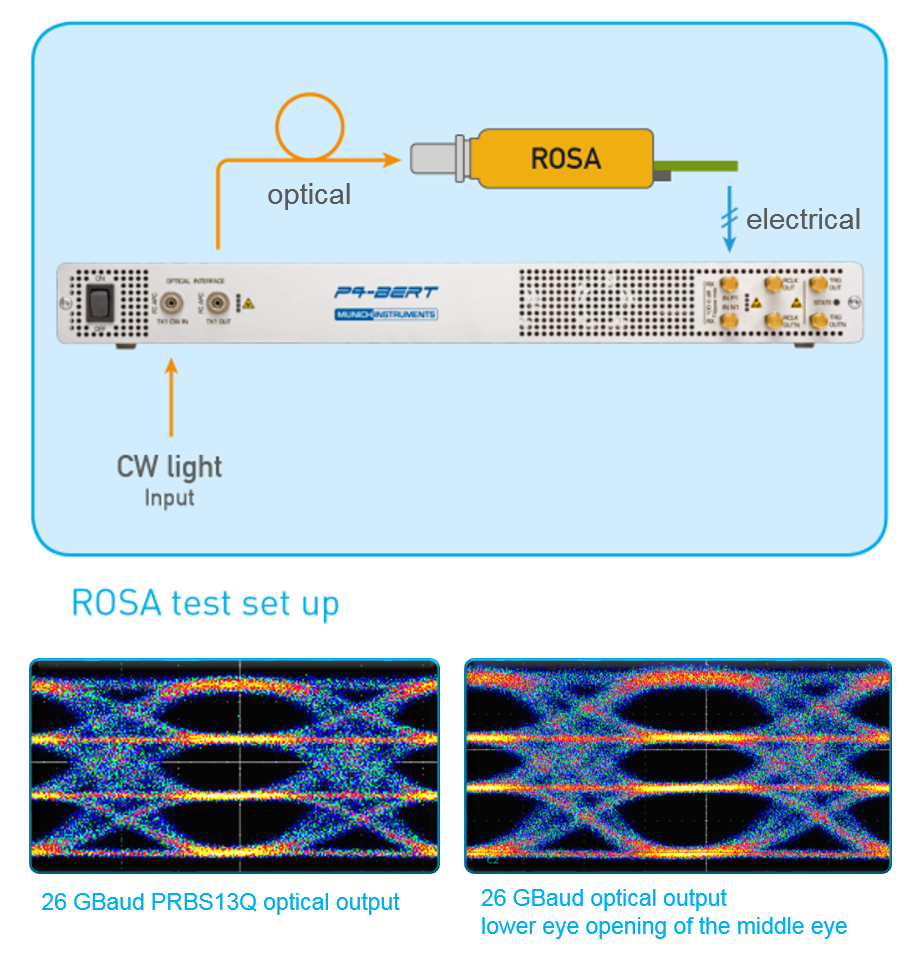 PAM-4 ROSA testing made simple

The MI-PE5610-1 is a PAM-4  BERT with an integrated propriety, optical PAM-4 modulator. ROSA testing is tremebous simpliefied by the integration of the optical PAM-4 modulator in the BERT chassis. This ROSA testing solution saves time and avoids trouble shooting and accelerates your product development. The BERT provides an excellent optical PAM-4 reference output signal with adjustable OMA of the three PAM-4 eyes.
The implemented 3-Eye BER technique measures the BER in real time of the 3 eyes simultanously.
A wide range of selectable pattern for compliance test and signal analysis is supported.
Contact us for more information