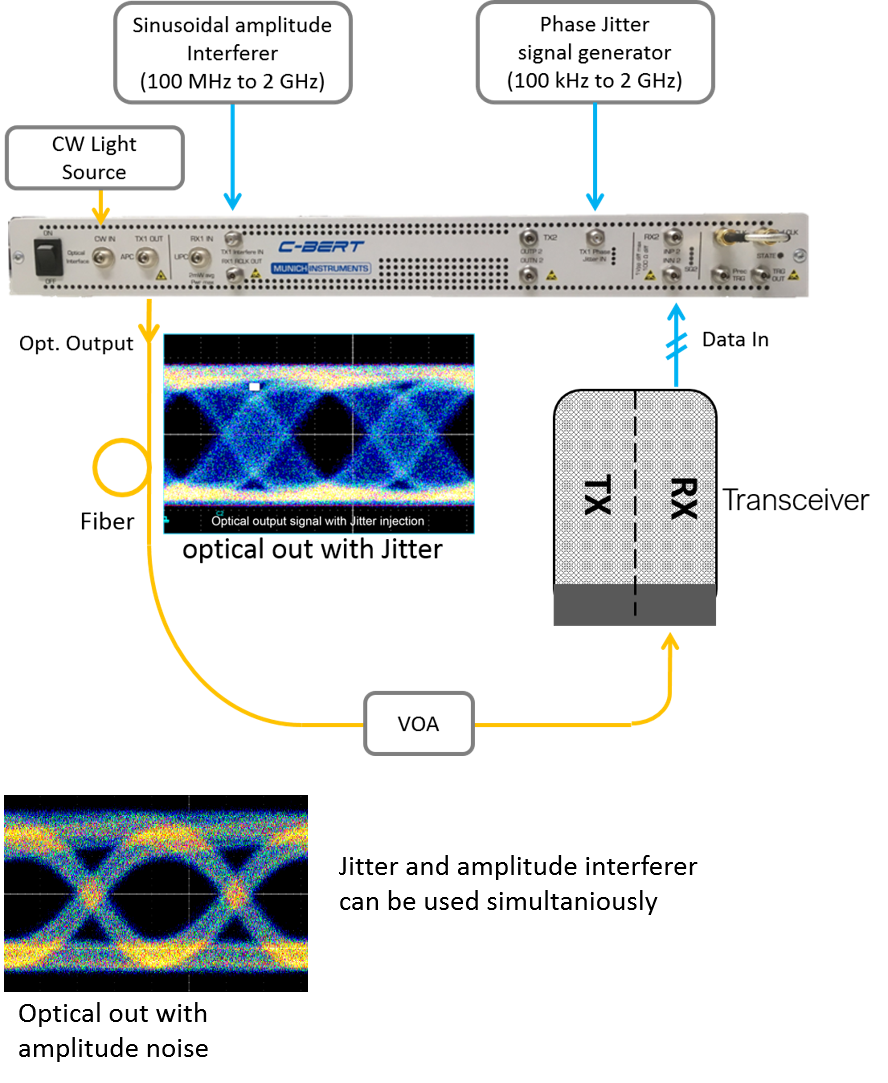 Stressed receiver sensitivity test set-up with C-BERT 2961-1.
The The C-BERT 2861-2 is the ideal test instrument for optical receiver sensitivity test
No additional RF components necessary
No external optical modulator necessary
BER, Jitter and Eye measurement
Optical Transmitter stressed signal calibration capability.
The C-BERT 2861-2 enables the calibration of the optical Transmitter signal for stressed receiver sensitivity test acc. IEEE.
With the built-in linear optical receiver the OMA and the contour amplitude at BER=2.5E-4 is measured to calculate the VECP (vertical eye closure penalty). The amount of Jitter injection is calibrated with the Bathtub measurement capability of J2 and J9.